Garden electric fencing kit, ideal for keeping unwanted animals out of your garden.
A basic kit of parts for fencing up to 200 metre of two wire fencing 73cm high. Suitable for keeping domestic and wild animals away from garden shrubs or ponds. Available as a battery powered system (batteries supplied)
Energisers conform to EU Health and Safety regulations.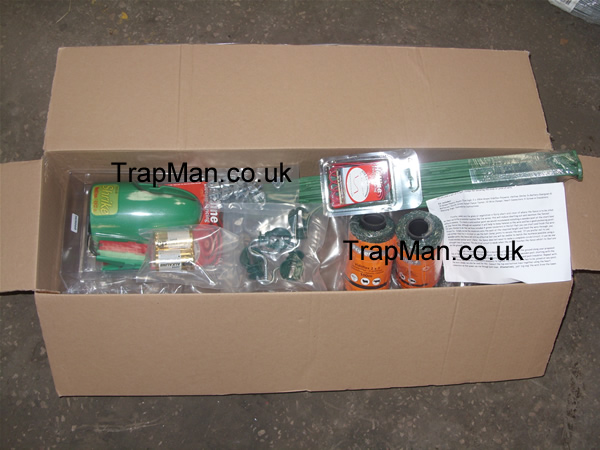 Inside the kit

out of stock, not expecting any more

Will effectively exclude foxes, dogs, cats, rabbits, hares and many other animals
Care should be taken when installing and using this products
Full instructions are in the box
Kit includes:
10 x Green Plastic Posts 73cm high
2 x 100m Green 6-strand Vidoflex Polywire
Shrike 3v Battery Energiser (2 yr warranty)
2 D Cell Batteries
Earth Stake
Warning Sign
Pocket Fence Tester
10x Wire Clamps
2 x Heart Connectors
4 x Green Screw-in End Insulators
Installation Instructions

Don't use this if young children could possibly access the fence