Fox trap, The Trap Man fox cage trap, humane cage trap designed to catch a fox.
The Trap Man Humane Trap Live catch Fox cage Traps, Trapping Foxes
The Trap Man Live catch fox cage trap are often seen as the only humane solution to problems of urban foxes and other nuisance animals. There are many types of fox cage trap on the market but all work on a similar basis. The Trap Man Live catch fox cage traps are baited, the fox will enter the trap to get at the bait, and it will either tread on a trigger plate or by pulling at the bait, release a pin which in turn triggers a door. One advantage of cage trapping is that it allows non-target species such as pet dogs and cats to be released unharmed.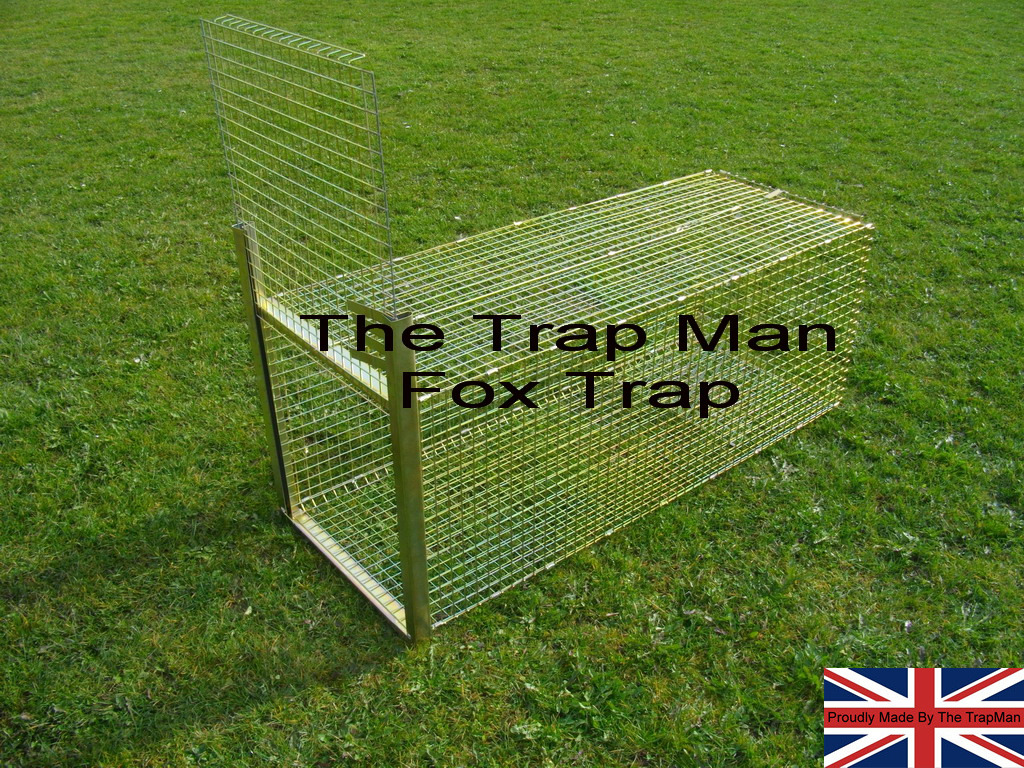 Flat packed Fox trap with wire treadle plate
Strongly manufactured from 25mm x 25mm x 2.5mm galvanized welded wire
The tripping mechanism operated with pull bait as standard, wire treadle as a fee option
Dimensions 450mm x 475mm x 1200mm 18"x19"x4` flat packed,


Flat packed fox trap
Pull bait operated free fall wire mesh door. Supplied flat packed for ease of delivery, unfolds like a cardboard box. Fix end panel and slide assembly using metal clips provided (instructions provided, approx. assembly time 10mins) You will require a pair of pliers to close the clips. Door slide assembly is not painted or galvanized. Wire treadle plate is a no cost option included with each fox trap !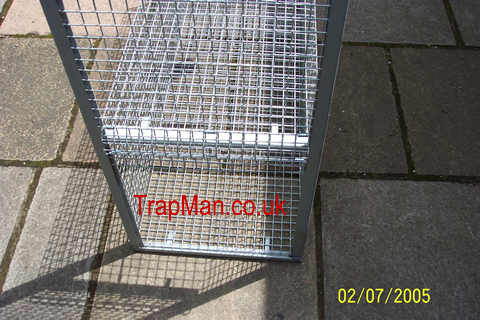 Note the size of our fox trap, 48" long, the whole trap is utilized, unlike our competitors which use a inward closing door hinged from the roof of the trap which when closed shortens the effective trap length also the door seriously impedes the roof height. The Trap Man fox trap door opening can be fitted tight against a fence hole or chicken run bob hole this disguise's the trap from the fox especially if the trap is used inside the poultry shed.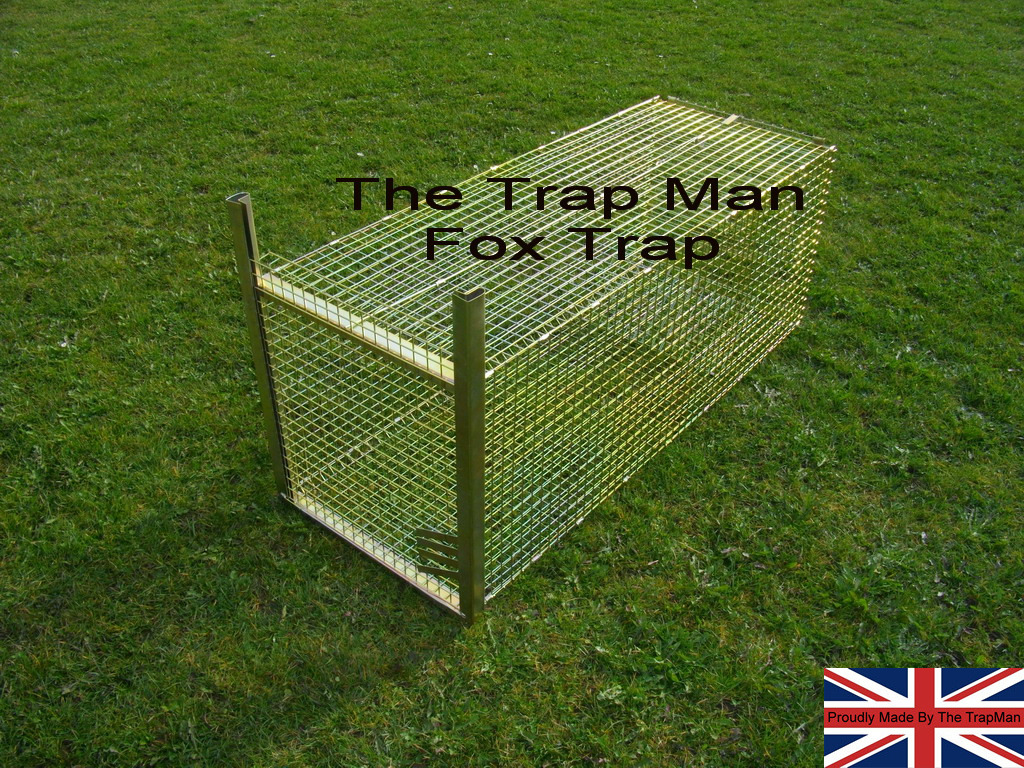 If you still think that our standard fox trap is just not long enough try our Longer fox traps OR our professional fox traps
Small Dog Trap / Fox Trap with galvanised mesh