Folding squirrel trap, TrapMan folding squirrel trap, quick to set up, easy to use, an effective squirrel trap that catches squirrel's without harm.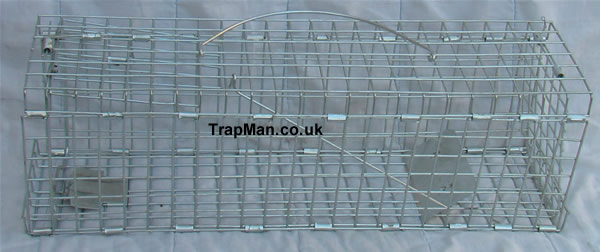 dimensions 23" x 7" x 6"
This squirrel trap saves space when transporting and pops up in a second to start catching squirrels.
Simple effective squirrel trap that will catch squirrels
Sprung loaded door that locks
Simple easy setting
Strong design.

Folded squirrel trap, folds down to 23"x7"x2" easily stack four folding squirrel traps in the same space as one of our standard squirrel traps