Welded wire mesh sheet cut to size
12 gauge galvanised welded wire with 1" x 1" holes cut to size
The Trap Man holds large stock of 8` x 4` galvanised mesh sheets, self colour mesh sheets and can manufacture bespoke mesh sheets of almost any size subject to minimum quantities, ideal for dog runs, pens cage doors, window guards, cctv cages, or security.
The Trap Man can cut the wire mesh panels to your required size OR manufacture wire mesh panels to your dimensions, which is less expensive on larger quantities of the same specification mesh sheets
Special offers on 8`x 4` full sheets 1" x 1" 12g galv £29.99 plus vat and delivery
self colour £20 each, even better deals on full pallet quantities
E Mail sales@trapman.co.uk your dimensions, quantity & postcode for a quote
The Trap Man can supply full sheets at excellent prices, need welded wire on a roll?
Pallet delivery is expensive so collection is prefered on small orders, we can deliver, but sit down before hearing our couriers charges for large sheets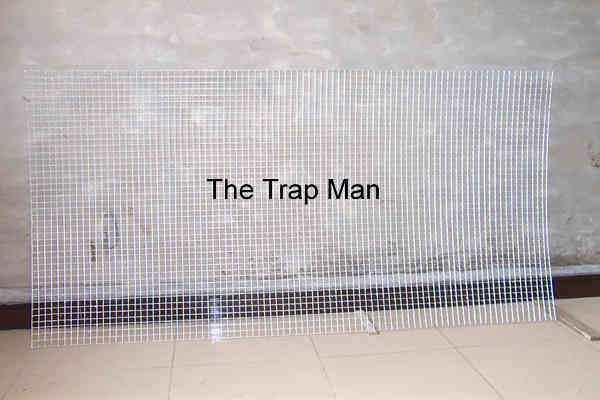 Large stocks of 1"x1"x12g self colour welded wire mesh for sale in stock at cheap prices for full pallets.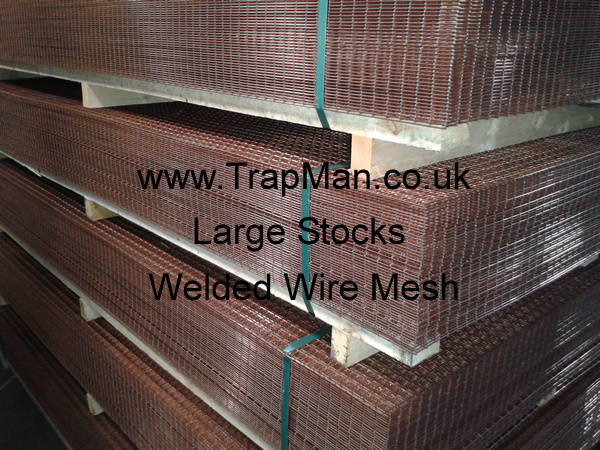 This welded wire is made in the UK and is prime quality, not the usual imported crap.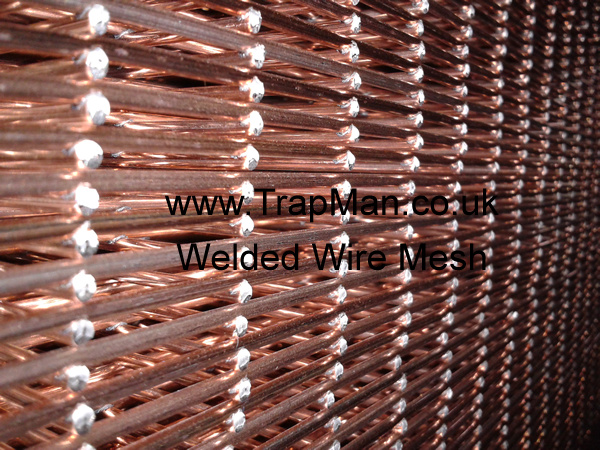 Here at The TrapMan we can have your welded wire mesh zinc plated or galvanised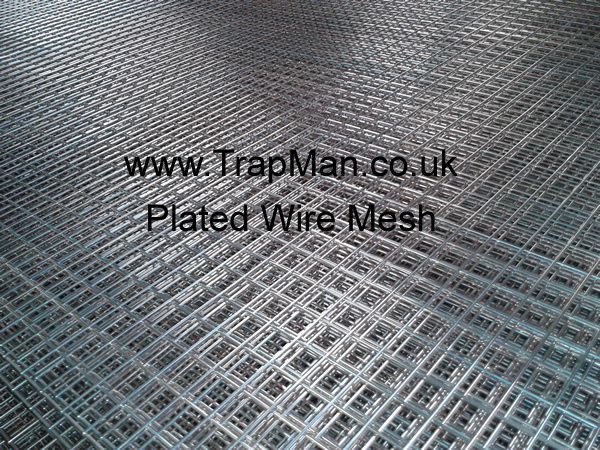 E Mail sales@trapman.co.uk your dimensions, quantity & postcode for a quote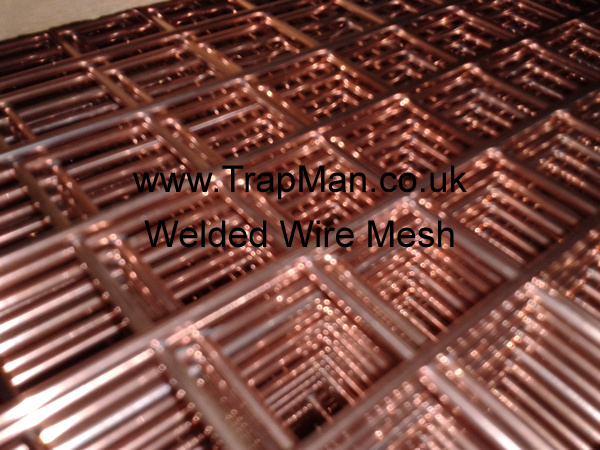 E Mail sales@trapman.co.uk your dimensions, quantity & postcode for a quote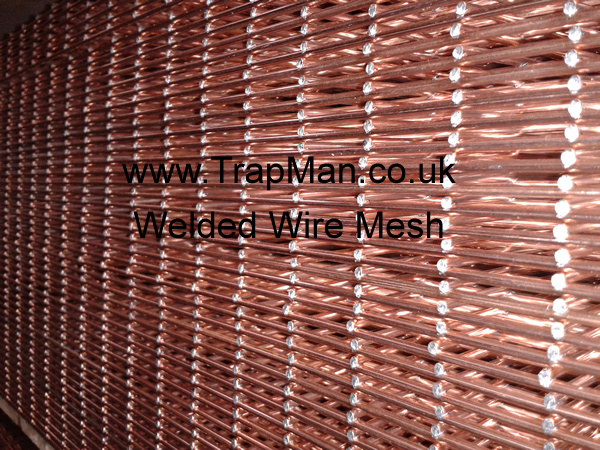 E Mail sales@trapman.co.uk your dimensions, quantity & postcode for a quote